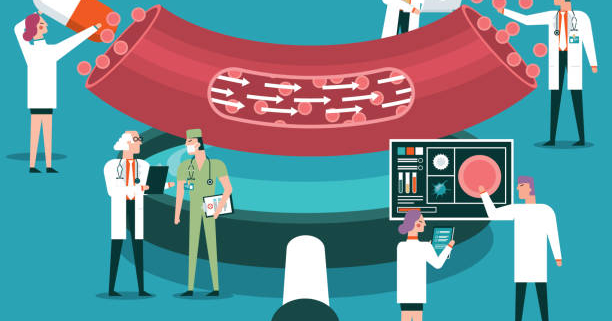 Vein surgery is a conservative method to remove one or more large or small veins severely damaged in the legs. Typically, vein surgery is recommended when your vein problem fails to improve with other options like rest, compression stockings, sclerotherapy, etc.
Let's talk about the types of vein surgeries for varicose veins, why they are performed, and where you can go in Liberty and Marshall, MO, for effective vein surgery.
Vein Stripping and Ligation
Vein stripping and ligation is the surgical removal of the varicose vein from your thighs or legs. It also prevents the varicose veins from coming back.
Purpose Of Vein Stripping and Ligation
Vein stripping and ligation can be performed to treat cosmetic, medical, or both signs of vein disease.
Cosmetics signs of vein disease that can be treated with vein stripping and ligation are:
Prominent appearance of the affected veins (unsightly and bulging) on the face, legs, and other exposed areas
Bruising on legs
Discoloration of the skin over the varicose veins
Medical signs that show your need for vein stripping and ligation are:
Skin ulcers
Leg fatigue and aches
Swelling and cramping of legs
Worsened pain after continuous sitting or standing
What does the Vein Stripping and Ligation Procedure Entail?
During the procedure, you receive regional anesthesia and sedatives. Your vein doctor may also give you general anesthesia. When you are asleep under the effect of anesthesia, your doctor makes small cuts near the top and bottom of your damaged vein. They also make an incision in your groin and calf below the leg. Then, your doctor threads a plastic wire into your vein through your groin incision. The wire is tied to your vein before it joins the deep vein, and the vein is pulled out through the cut in your lower leg. Lastly, the vein surgeon closes the incisions and applies bandages.
The full recovery after the procedure takes anywhere from 2 to 4 weeks.
Endovenous Laser Surgery
This procedure also treats varicose veins. It's a minimally invasive procedure.
Purpose of Endovenous Laser Surgery
Laser surgery is suggested for varicose veins that are red, sore, and inflamed. It is also recommended when the skin over the affected vein is irritated.
What Does the Endovenous Laser Surgery Procedure Entail?
During the laser surgery, the area affected with varicose veins is numbed. Then, a small incision is made, and a catheter is injected into the vein. The laser fiber is put into the catheter. The laser fiber heats up along the length of the vein as the catheter is slowly pulled out. The heat causes the vein to close up, shrink, and disappear.
Vein Surgery Near Me in Liberty and Marshall, MO
If you or your loved one is experiencing cosmetic or medical difficulties associated with the spider or varicose vein and are seeking a lasting solution, don't hesitate to contact us at Missouri Vein Specialists. Our vascular surgeon Dr. Scott Darling is specialized in diagnosing and treating your varicose and spider vein with surgical and nonsurgical treatment methods.
To make an appointment with our vascular surgeon, call us today at (816) 792-3400 or fill out our convenient online appointment request form.
https://missouriveinspecialists.com/wp-content/uploads/2022/08/istockphoto-1187950962-612x612-1.jpg
539
612
skinandvein
https://missouriveinspecialists.com/wp-content/uploads/2019/05/MissouriVeinSpecialists_Logo_2019-H.png
skinandvein
2022-08-12 00:00:28
2022-08-19 17:38:47
Types Of Vein Surgery and Their Purpose